The June summer holidays are almost upon us! Do you need some ideas as to where you can use those SingaporeDiscovers vouchers (expiring in June)? Why not take a learning journey as a family? Or have your kids pick up a new skill this holiday? May you have a great month!
Earth Alive at Science Centre
Have you seen the Science Centre's newest exhibition that opened in January this year? Earth Alive walks your children through the geographic processes that move and shake our world. We all know that the Earth is ever-changing, but do your children know why volcanoes, earthquakes and tsunamis happen? Through compelling visual displays and interactive elements like an Augmented Reality sandbox, your children can 'shape' and visualise their impact on the environment. Perfect for an educational weekend trip!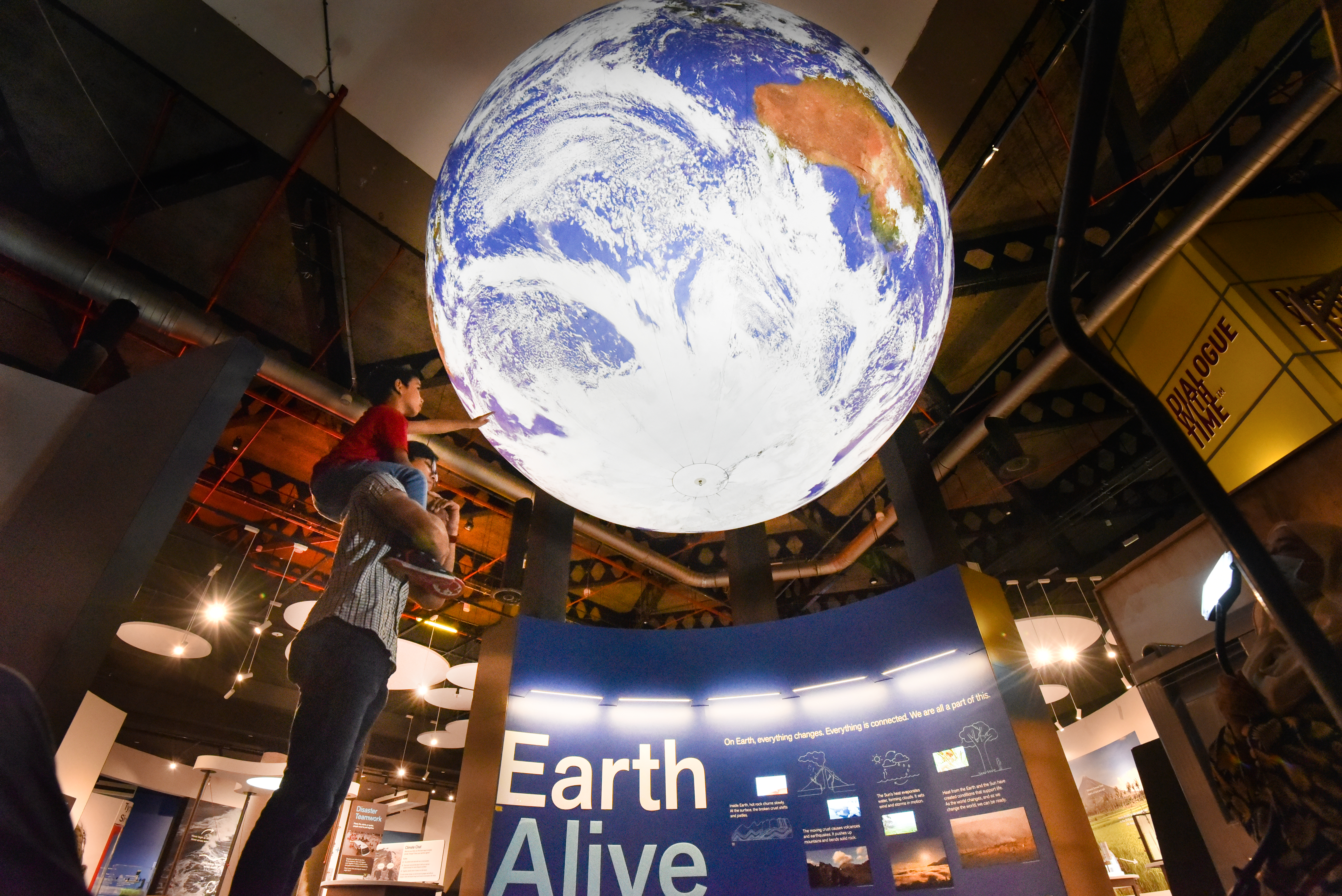 Details:
Location: Science Centre, Hall B
Recommended duration: 1 hour
Price: From $2
*Can use SingaporeDiscovers vouchers
To find out more, click here.
You can also check out The Secret Chem Lab Science Show, which exclusively showcases the Science Centre's top-secret chemistry lab. Bring the family to catch science experiments and chemical reactions, all happening at the Science Centre, for $5! This exclusive show will go on until 23 May 2021, so grab your tickets here.
---
The Sea Show by Eyeyah
Commissioned by the Maritime and Port Authority of Singapore, The Sea Show is designed by Eyeyah, an artsy educational platform. The multi-media exhibition provides a treat for the eyes and our mind – mummies and daddies included! Celebrate the wonders of the sea and learn about its threats with the work of artists from 13 countries, including our very own Pathlight School. Appreciate the aesthetics? Complete the activity book and you can take a piece of the illustrated exhibition home in the form of an Eyeyah magazine (worth $10). That's another way to keep the kiddos occupied.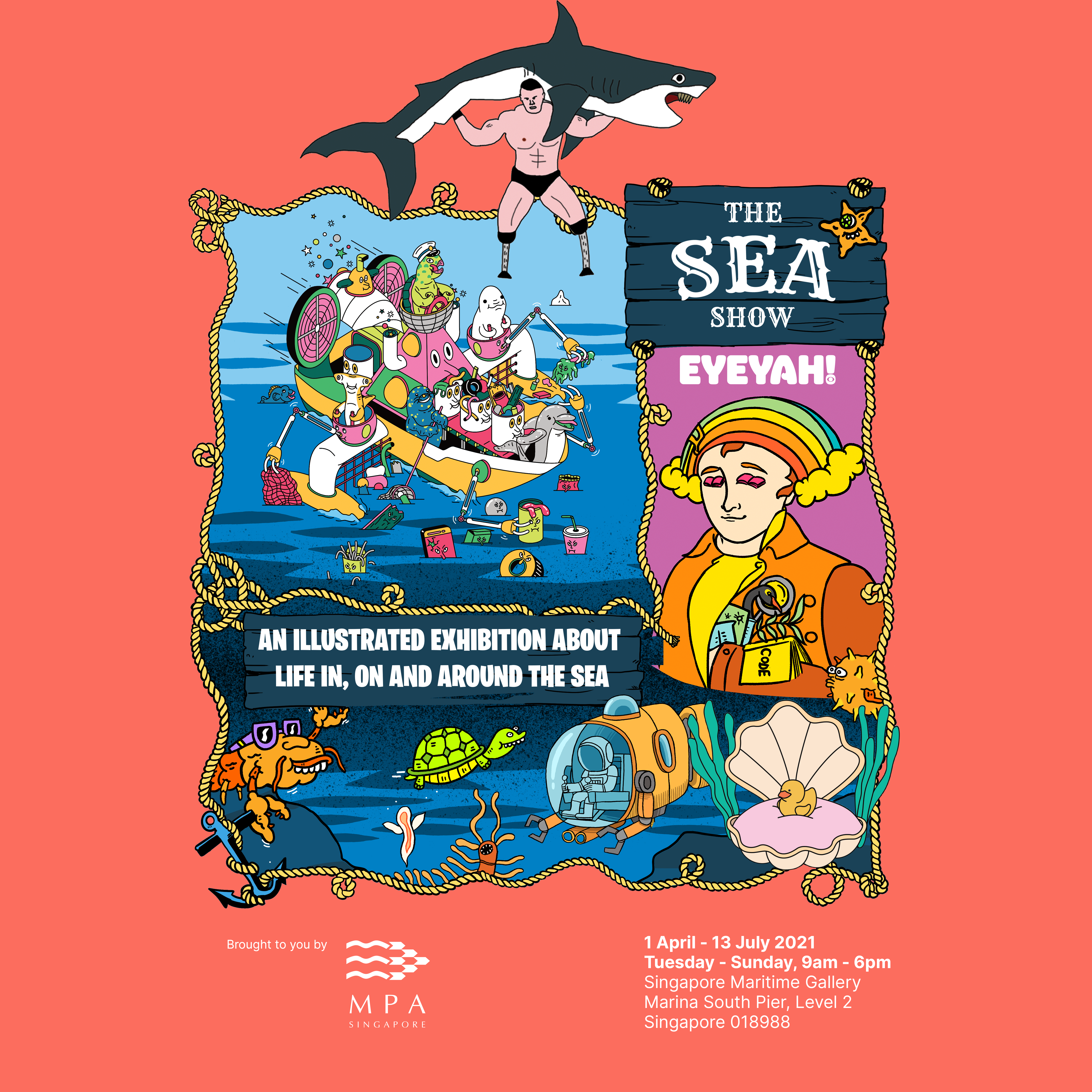 Details:
Date: Till 13 July 2021
Price: Free
Opening Hours: Tuesday to Sundays from 9am-6pm
Location: Singapore Maritime Gallery
To find out more, click here.
Not sure what to expect? Get an idea of how artsy and creative Eyeyah can be when you visit their interactive website here.
---
Summer Holiday Coding Camps
Our yearly Summer Holiday Coding Camps return with 40 exciting courses to choose from for ages 4 to 18! Are you looking to pick up a new skill this summer? Fret not, we have you covered!
Explore our offerings, from coding adventures with screen-free toys (ages 4-6) to learning drag-and-drop programming (ages 7-9), app creation (ages 10-12) to solidifying your Python foundation (ages 10-12, 13-18). Enhance your child's problem-solving and critical thinking skills with coding this summer holiday! With classes led by experienced and passionate tutors, your child might just be the next future leader in technology.
Details:
Date: 31 May to Mid August
Location: Online, Parkway Parade, Bukit Timah (KAP Mall)
Price: From $375.25
To find out more, click here.
If you haven't seen our previous techtivity recommendations, check out our April #TechtivitiesOfTheMonth, which includes more cool tech-related attractions that you can visit (plus an exclusive 10% OFF for a #MadeInSG STEM comic activity book from Piqolo Kids)!
---
Best-in-class Curriculum for Coding
We are honoured to be the winner of multiple awards.
Thank You for your support.
Hop on board the Coding Lab train! Click here to get our monthly newsletters straight to your inbox.
Ages 5-6 | Ages 7-9 | Ages 10-12 | Ages 13-18
Call us at +65 6977 9641
Email us at [email protected]
Chat with us via WhatsApp or Facebook Messenger